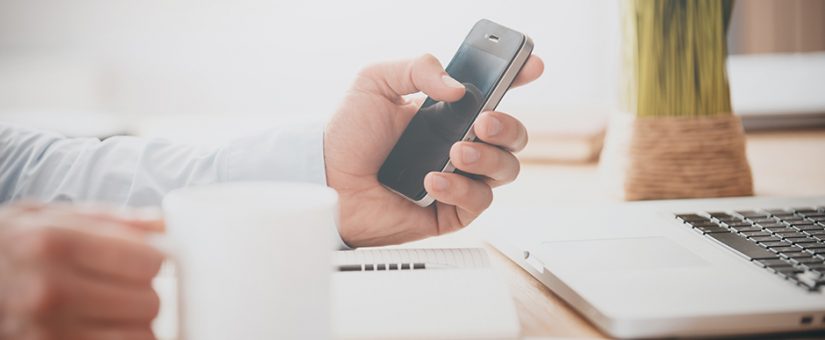 After 17 years of running his own law firm, John Browning sometimes found himself focused more on running his business—and managing technology—than on practicing law. He needed a collaboration environment that would be easy to run and that would help safeguard confidential client information. When the Browning Law Group adopted Microsoft Office 365, the firm built an agile, versatile, and highly secured environment that helps its lawyers stay connected, get more done in less time, and maintain client trust.
In 1999, John Browning was a young lawyer in Southern California with a dream to become an entrepreneur and open his own practice. Seventeen years later, the Browning Law Group represents organizations and individuals in Orange County, California, in business and real estate matters. "I've made a good career out of solving the problems that businesses face every day," says Browning, Founder and President of the Browning Law Group.
A focus on the law—and on client confidentiality
But success brings responsibility. Like any small business owner, Browning has bills to pay, payrolls to make, and clients to please, and in today's connected business world, that takes the right technology. "I want to make sure that our clients are satisfied with the work we produce and that we communicate with them properly and regularly," says Browning.
As his practice grew, Browning began to spend more time managing the business than practicing law. He wanted to give his growing staff easier access to the applications and information they needed to serve clients, even when they weren't in the office. But he didn't want to spend thousands of dollars on servers or devote hours to solving IT problems. "I needed one integrated technology environment that would work for me, rather than make me feel like I worked for it," says Browning.
Perhaps more than most small business owners, Browning has to assure that every area of his law practice remains as secure as possible. So he emphasized security in his search for a new collaboration environment, looking for better ways to communicate with clients and share documents. "Lawyers are obligated to maintain client confidentiality, and my technology has to account for that," he says. "I can't allow the integrity of my firm to be compromised by technology that's not secured."
A business that keeps moving—from anywhere, on any device
In 2015, the Browning Law Group adopted Microsoft Office 365 to better manage collaboration and communication both internally and with clients. The firm's lawyers and paralegal administrators use Office 365 cloud-based services such as Microsoft Outlook and Skype for Business Online for real-time communication; they collaborate on content using Microsoft OneNote and SharePoint Online; and they share letters, transcripts, pleadings, and other documents and files via OneDrive for Business.
"We use Office 365 to help facilitate communication and keep business moving," says Lilly Aaland, Paralegal Administrator at the Browning Law Group. "If a lawyer is going to be out of the office but needs something done, it's easy for him to put the files on OneDrive for Business, and then I have everything I need to do it."
Office 365 components such as SharePoint Online, OneDrive for Business, and the Outlook app on the lawyers' smartphones are all synchronized with Outlook on their PCs. That means they stay connected with the office and their clients whether they are at a deposition, in a meeting, or working from home. "The key benefits are portability, accessibility, and the reassurance of knowing that I can deal with whatever I need to, wherever I am, at whatever time of day," says Vincent P. Codispoti, Attorney at Browning Law Group. "Whatever documents we create, whatever records we have, we can get them from wherever we are, with virtually any device. That's pretty empowering."
Safeguards that clients can trust
Browning Law Group can use security features in Office 365 to help safeguard communication and control access to more than 30,000 documents in OneDrive for Business and on 15 separate SharePoint Online portals. Browning can set controls that let clients or their authorized agents access their files at any time on specific SharePoint Online portals, and he can give his staff access to the information and documents they need. At the same time, he can use password-protected access and two-step verification in Office 365 to help keep his administrative files private and safeguard his clients' confidentiality.
Browning stresses that a large part of his business is developing trust with his clients—and if that trust is broken, then it puts his entire practice in jeopardy. "When a client provides us with confidential information, it's critical that we protect that information," he explains. "In the same way that my client has to trust me, I have to trust the technology my firm relies on, and I know that I can with Office 365."
A versatile, highly secured environment—with first-class client services
With Office 365, now lawyers and staff at Browning Law Group can get more done in less time and be more responsive to clients. By choosing such an agile, highly secured, scalable environment, Browning has amplified what his relatively small team can deliver today, and he has prepared for the firm's future growth—all while helping protect client confidentiality and maintain client relationships.
With higher productivity and less time spent dealing with technology, Browning estimates that the firm will save up to 250 hours a year , time that the Browning Law Group can spend serving the needs of its clients. "Any business owner can relate to having extra time to get more done—time to work on the business rather than for the business," he says. "We set out to provide more services for our clients and build more productivity into the systems that we have in place, and Office 365 is a critical component of achieving that goal."
By supporting his business with the Microsoft cloud, Browning has empowered his practice with capabilities that were once only enjoyed by large law firms—at a fraction of the cost. "It's a competitive world, and I'm using Office 365 to even out the playing field with larger firms," says Browning. "With first-class technology, I can provide first-class services for my clients."
Posted by admin
On July 6, 2016
0 Comments