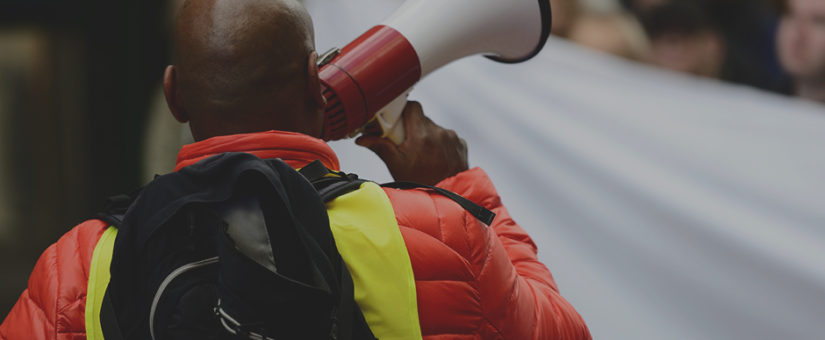 Last Friday (February 7th) activists who oppose President Trump called for a "national general strike". The organizing group Strike4Democracy claims President Trump has "put our foreign policy and our very democracy in peril" by taking numerous actions that, "signal a move away from democratic governance." They called for employees all over the country to join them and sit out work to "make their voices heard." Demonstrations against our new administration have been common and are likely to continue as he advances his agenda and fulfills his campaign promises.
Is a small business required to allow its employees to take a day off to participate in a political demonstration or to make a political statement? The short answer is, "probably not", but of course it depends. If not, can an employer discipline employees who participate, and what level of discipline is appropriate?
The National Labor Relations Act (NLRA) applies to all employers, large and small. Section 7 gives employees the right to engage in concerted activities for the purpose of their "mutual aid or protection." Section 8 of the NLRA makes it unlawful for an employer to interfere with, restrain, or coerce employees in the exercise of their Section 7 rights. So, whether your employees have a legally protected right to miss work for political advocacy depends on the circumstances.
The National Labor Relations Board (NLRB) has provided guidance to consider whether employees' political advocacy is protected by the NLRA. According to the NLRB, non-disruptive political advocacy for or against a specific political issue affecting specific employment concerns and which occurs during the employee's own time and in non-work areas is protected. On the other hand, leaving or stopping work to engage in such political advocacy may be but is not necessarily protected, and an employee taking this course of action may be subject to lawful work rules. In those situations, the protected/unprotected question often turns on whether the employee's absence—and resulting economic pressure on his or her employer— is related to an issue over which the employer has control. If the employer does not have any control over the outcome of the dispute, the employee action is not protected, and employees engaging in such a "strike" are subject to discipline. If you run a small business, it is unlikely that you would be required to allow an employee to engage in this political advocacy. But if you have an employee that wants to take time off work for these reasons, call us and we can discuss your options.
Employers with questions on political time off can contact the Browning Law Group at 949-234-6266 or

[email protected]

. For more information, visit Browning Law Group's website www.BrowningLawGroup.com.
Posted by admin
On February 22, 2017
0 Comments